Best Dental Implants in Dubai and Abu Dubai
Dental implants are a popular and effective way to replace missing teeth, restore your smile, and improve your overall oral health. At our practice, we use the latest technology and techniques to ensure that your dental implant procedure is as comfortable and successful as possible.
Our team of experienced dental professionals will work with you every step of the way to ensure that you are comfortable and informed throughout the process. We understand that dental implant procedures can be intimidating, so we take the time to answer any questions or concerns you may have.
Here are some of the benefits of dental implants: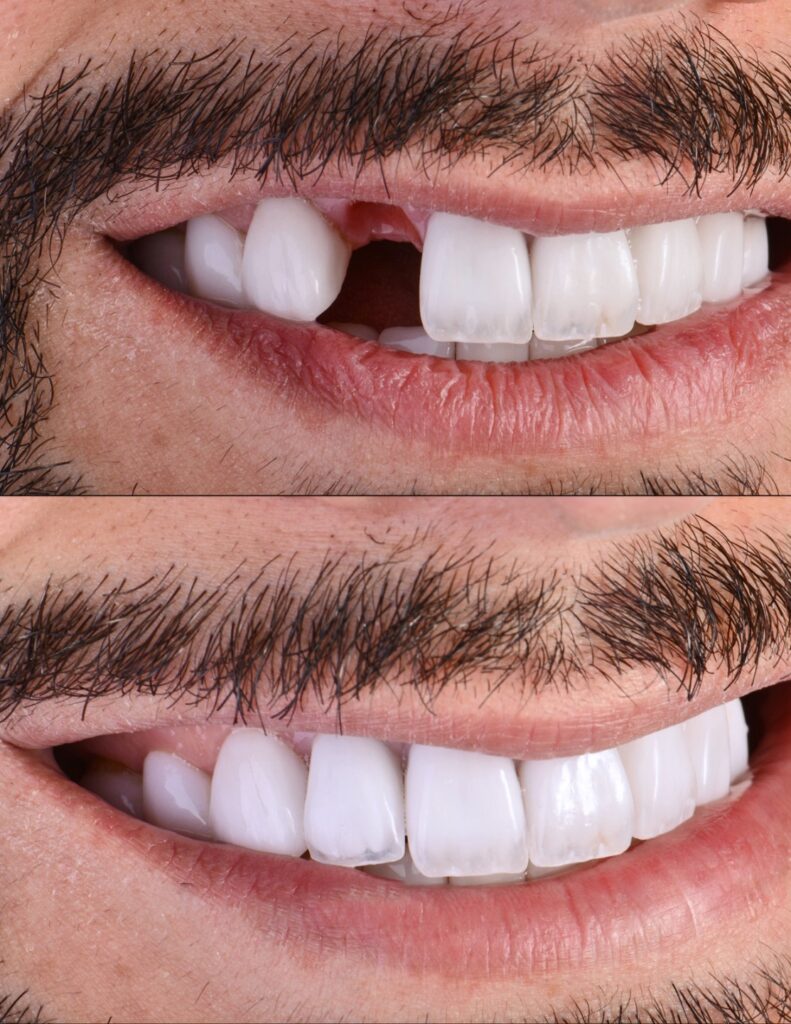 Improved Appearance: Dental implants look and feel just like natural teeth, providing a seamless and natural-looking result.
Improved Function: Unlike dentures, which can slip or shift while eating or speaking, and provide a secure and stable foundation for replacement teeth.
Improved Oral Health: Dental implants can help prevent bone loss and gum recession that can occur with missing teeth, helping to maintain overall oral health.
Long-Lasting Solution: With proper care, dental implants can last a lifetime, making them a cost-effective and long-term solution for missing teeth.
Types of dental implants
Same-day Dental Implants: Also known as immediate load implants or same-day teeth, that can be placed and restored with a dental crown or bridge in a same day or single appointment.
All-on-4 Dental Implants: A specific type of implant that is designed to replace an entire arch of missing teeth using just four strategically placed implants. The All-on-4 implant system is a popular choice for patients who have lost most or all of their teeth and are looking for a more permanent and stable solution than traditional dentures.
All-on-6 Dental Implants: A type of implant system that involves the placement of six implants to support a full arch of replacement teeth. This system is similar to the All-on-4 system, which uses four strategically placed implants, but offers additional support and stability by using six implants.
3D Guided Implant Surgery: a modern dental implant placement technique that uses advanced computer technology to plan and execute precise implant placement. This technique involves the use of 3D imaging technology to create a virtual model of the patient's jawbone and surrounding structures, which allows the dentist to plan the optimal location, angle, and depth for each implant.
For a limited time, we are offering a special promotion on our dental implant services. Don't miss out on this opportunity to improve your smile and oral health with our high-quality dental implant services.
Contact us today to schedule your consultation and take advantage of our special promotion. We look forward to helping you achieve a healthy, beautiful smile.
Book an Consultation
Our Top Implantologist in Dubai and Abu Dhabi