Best Veneers in Dubai and Abu Dhabi
Enhance Your Smile With Veneers.
Are you self-conscious about your smile? Do you have damaged or discolored teeth that make you hesitant to show off your pearly whites? Dental veneers may be the solution you've been looking for.
Best Veneers in Dubai
A cosmetic dental treatment that involves covering the front surfaces of all the teeth in the upper and lower arches with thin, custom-made porcelain or composite resin shells designed to improve the appearance of teeth that are stained, chipped, cracked, or unevenly spaced, and can help achieve a more attractive, uniform smile.
Benefits of Veneers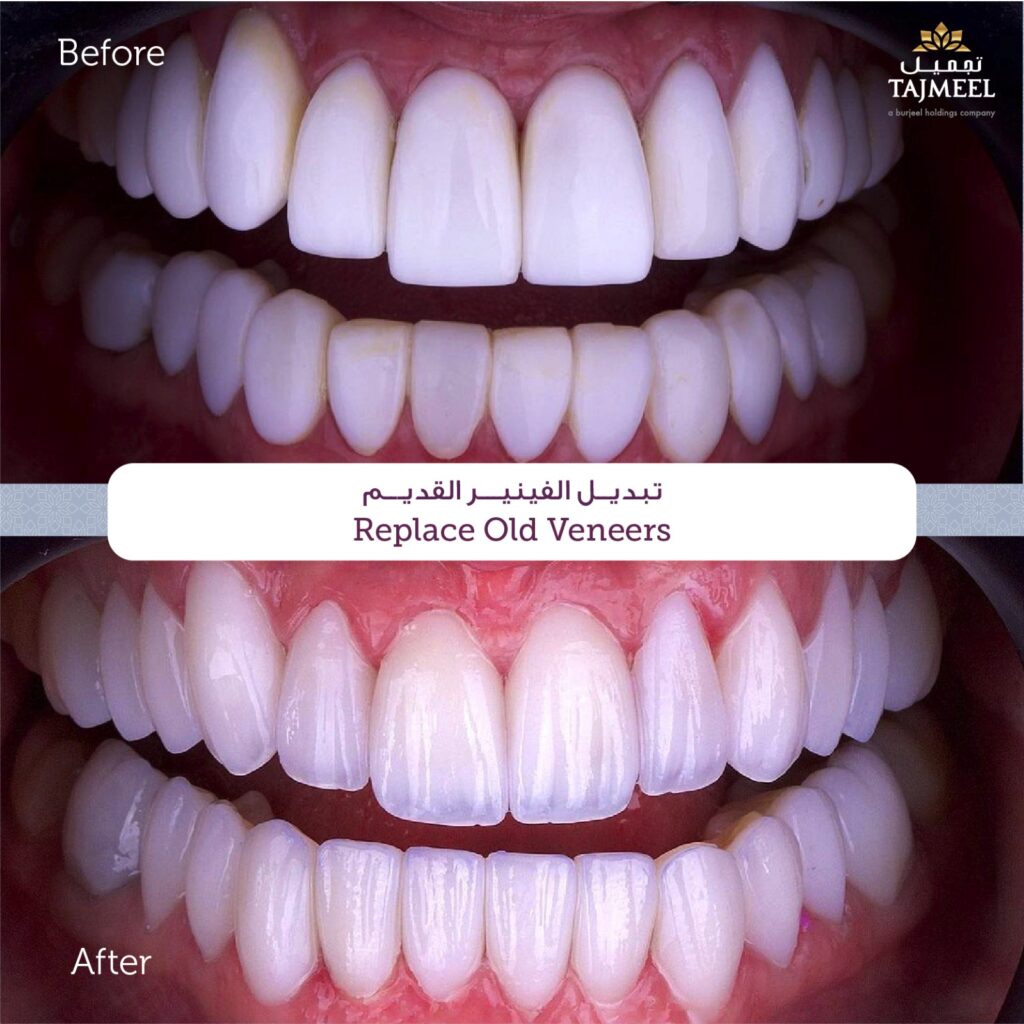 One of the primary benefits is versatility. Veneers can be used to address a wide range of dental issues, from minor chips and cracks to severe discoloration and misalignment. They can also be customized to match the color and shape of your natural teeth, ensuring a seamless, natural-looking result.
Another benefit is their durability. When properly cared for, veneers can last for 10-15 years or even longer, making them a long-term investment in your dental health and appearance.
Aftercare
After the procedure, it's important to take proper care of your teeth to ensure that your veneers last as long as possible. This includes practicing good oral hygiene habits like brushing twice a day and flossing daily, avoiding foods and drinks that can stain your teeth, and scheduling regular dental checkups and cleanings.
Are Veneers Right for You?
It can be a life-changing solution for anyone who wants to improve the appearance of their smile. If you're considering this procedure, schedule your consultation with us today or learn more about treatment. With proper care and maintenance, you can enjoy a beautiful, healthy smile for years to come.
Book an appointment
We work closely with our patients to deliver the finest veneers treatment possible, giving you a smile you can be proud of.
Our Expert Team of Dentists