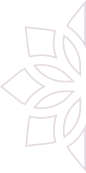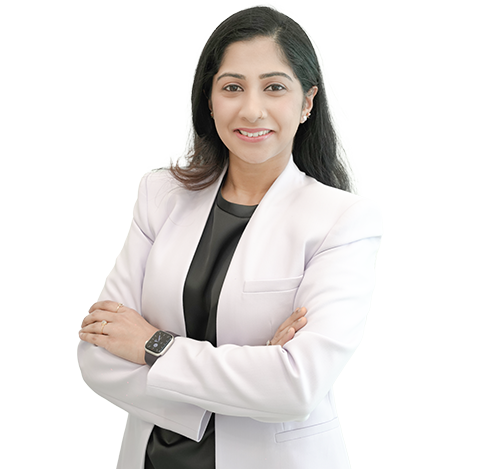 Dr. EAKETHA P LOKESH
General Practitioner - Dentist
Nationality :
India
Years of Experience :
5
Languages Known :
English, Hindi, Malayalam ,
Qualification :
Mds Prosthodontics From Kerala University Of Health Sciences
Location :
Tajmeel – Al Dar, Abu Dhabi
Book Appointment
Biography
Dr. Eaketha Lokesh is a highly skilled general dentist who specializes in a wide range of routine dental procedures. With a Bachelor's degree in dentistry and a Master's degree in prosthodontics, she has received comprehensive training and education in the field. Her commitment to excellence and staying up-to-date with the latest advancements in dentistry enables her to provide top-quality care to her patients.
Dr. Eaketha's expertise lies in various dental procedures, including dental crowns, bridges, and veneers. These restorative treatments are designed to repair and enhance the appearance of damaged or missing teeth. With her attention to detail and technical proficiency, she ensures that the restorations are precisely fitted and aesthetically pleasing, resulting in a natural-looking smile. Root canal treatments are another area of Dr. Eaketha's specialization. This procedure involves removing infected dental pulp and sealing the tooth to save it from extraction. With her expertise, she can effectively perform root canal treatments, relieving patients of pain and restoring the health of their teeth.
Dr. Eaketha is also skilled in providing removable and complete dentures, which are prosthetic devices used to replace missing teeth. She focuses on creating dentures that are comfortable, functional, and natural-looking, enabling patients to regain their ability to chew and speak properly. In addition to these procedures, Dr. Eaketha is experienced in performing minor surgical procedures, such as tooth extractions. Her gentle approach and precision ensure that patients have a comfortable experience during the procedure.
Dr. Eaketha's dedication to providing personalized and compassionate care sets her apart. She takes the time to understand each patient's unique needs and concerns, tailoring the treatment accordingly. Her commitment to delivering the highest standard of care is reflected in the recognition she has received through best paper awards at various conferences. When you visit Dr. Eaketha Lokesh, you can expect to receive exceptional dental care in a warm and friendly environment. Her combination of technical expertise, commitment to excellence, and compassionate approach ensures that each patient receives the best possible treatment and achieves optimal oral health outcomes.
Expertise
Crowns and bridges

Veneers

Inlays, onlays, post and core

Root canal treatments

Dental fillings

Vital pulp therapies

Scaling, polishing and teeth whitening

Surgical extraction including removal of wisdom tooth

Removable and complete dentures

General oral maintenance
Research & Publications
Osseodensification: a method to improve primary stability in Journal of prosthetic and implant dentistry 2020
Management of flabby tissue: a review in International journal of science and research 2020
Prosthetic rehabilitation of flabby tissue using modified massad's technique- a case report in International journal of dental and medical sciences research in 2021
Esthetic reconstruction with cheek plumbers- a case report in Journal of prosthetic and implant dentistry 2022
Our Experts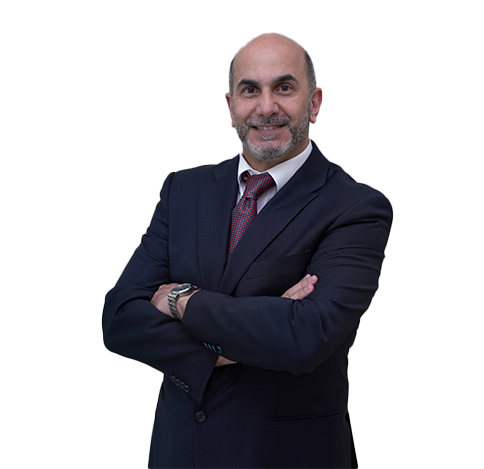 Prof. Dr. Mohammed Hani Dalati
Medical Director, Consultant Orthodontics & Implantologist
location_on
Tajmeel – Al Dar, Abu Dhabi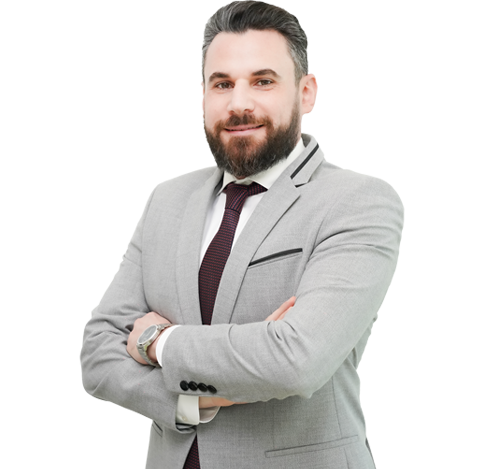 Dr. Mohanad Salem AlZahr
Specialist Pediatric Dentist
location_on
Tajmeel – Al Dar, Abu Dhabi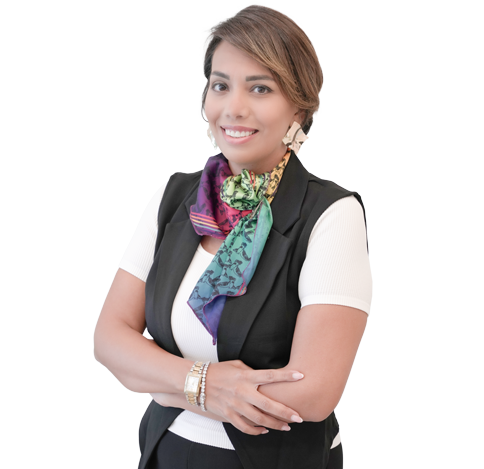 Dr. Noha Aligamaleldin Abdelaal Mohamed
Prosthodontist and Implantologist
location_on
Tajmeel – Al Dar, Abu Dhabi